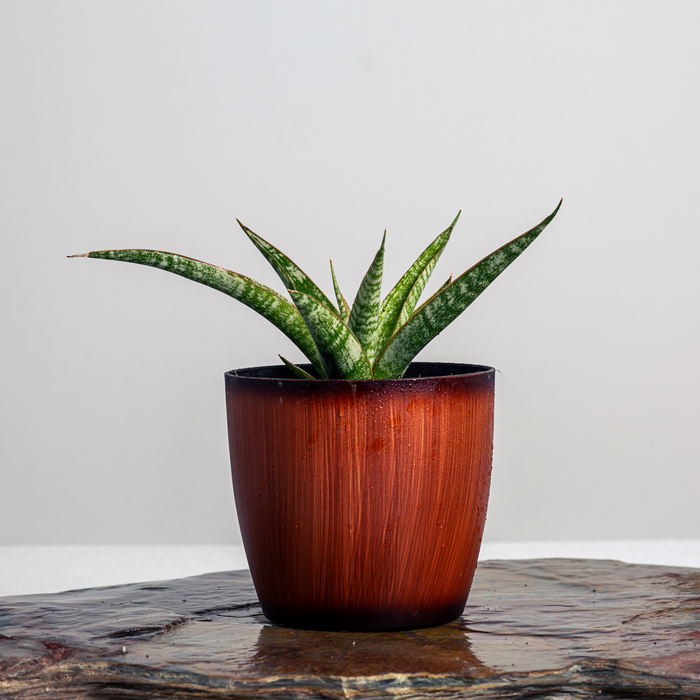 Sansevieria parva | Sansevieria hybrid lilliput
Common Name: Sansevieria parva
Botanical Name: Sansevieria hybrid lilliput
This beautiful little addition to your bedside, can take whatever you can throw at it. No light? Perfect. Poor soil conditions? Still good. No time to water it? Perfect again. 
Out of the hundreds of varieties in this huge family, you are bound to find what is perfect for you. And amongst this, it grows unique with stiff leaves and an elegant rosette. This family, even in the harshest of climatic conditions, it tested out successful in creating our own mini ideal environment. This family of plants was a part of a NASA study in improving indoor air quality as it removed several toxic chemicals like formaldehyde, benzene, toluene and xylene.
Go ahead and buy this plant if you want one that is happy with watering just once a month and adds an exotic sense to your indoors. It's rich green coils and colours and would go right in with your furniture, giving it a touch of elegance.